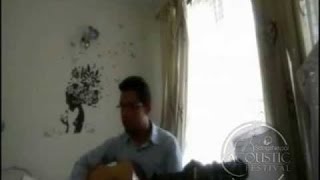 Like us on Facebook: https://www.facebook.com/SongsNepal Join us on Mig33: http://www.mig33.com/u/SongsNepal Mig33 presents SongsNepal Acoustic Festival - An Online Global Nepali Acoustic Song Competition. Participant No. : 72 Artist Name: Saral Karki Song Title: Rajkumari Vote the Artist at: http://www.songsnepal.com/saral-karki/rajkumari-video_380d73496.html SongsNepal.com has all the commercial use copyright of this video from SongsNepal Acoustic Festival, provided by the Artist. Using of this video without prior permission will be prohibited. (embedding to the websites allowed).
Video views : 1,174
Video likes : 18
Video dislikes : 0
Downloading... Please wait!
Please help us to grow by liking us or sharing us with friends.
Thank you!
Sorry, You can't play this video